back to the overview
A morning with the Johanna Quandt Professors
In 2016, Stiftung Charité invited applications for the BIH Johanna Quandt Professorships for the first time. These professorships are specifically aimed at women and endowed with a real tenure track. In addition, it is left up to the candidates themselves to determine a research focus. Of the many applicants, the Berliners Il-Kang Na and Petra Ritter as well as Aachen-born Ute Scholl finally prevailed. One year after their appointment, we met the three Professors for a stroll through the campus of the Charité in Mitte. You can find out what's behind the unusual titles of the professorships and who the people behind the research are here on FACES:
All three of you were appointed Johanna Quandt Professors at the same time and have chosen the research focuses of your professorships yourselves. Can you summarize the content of your particular professorship in one to two sentences?
Na: The focus of my research is the question as to how tumors and the immune system, and also their interaction, change in the course of treatment. The aim is to better understand what changes occur in the tumors and what dysregulations arise in the immune system. This could make it possible to find new markers, new molecules or antigens as starting points for new therapies, as well as to develop strategies for strengthening the immune function.
Ritter: My professorship is focused on simulations of the brain. We create personalized, digital avatars of the brain in order to then test certain therapies on the computer – for example, how to carry out a surgical procedure in the case of epilepsy. In this way, we're also inspiring or stimulating Artificial Intelligence.
Scholl: The title of my professorship perfectly sums up my field of work: Hypertension and the molecular biology of endocrine tumors. My research group is trying to understand high blood pressure better and is, in particular, studying a subtype in which there is excessive production of the adrenal hormone aldosterone. We're concerned with the genetics and the pathophysiology of this disease. We're also trying to develop new treatments. However, that isn't our main focus and will still take a few years.
Individualized tumor therapy seems to be relevant for all of you – so the next question is a rather ambitious one: what will one be able to offer cancer patients who come to the Charité in ten years?
Na: Targeted therapies and immune therapies aren't new, but the developments of the past years have definitely rung in a new era. The field is already incredibly diverse. The status quo is still to look at the tumor when making the first diagnosis and to then decide on a certain therapy. You can distinguish different subtypes in a tumor entity; here, new technologies allow a detailed molecular characterization. Also, the rapid increase in targeted therapies and immune therapies has produced many new therapy options and combinations. In the near future, we'll also be collecting progression information about the tumor and patient in a standardized way under therapy and channeling it into developing a personalized, dynamic therapy concept. Hopefully, this kind of progression information will also help to clarify why certain therapies work excellently well in the case of some patients and not at all in the case of others, or which patients have an increased risk of side effects. In the future, it will ideally be possible to verify all therapy-decisive progression information through blood samples, but unfortunately we're not at that point yet.
Ritter: There are many causes for the development of diseases, so the paths that a patient can take can differ fundamentally too. In order to be able to make predictions for individual patients, we first have to collect and integrate sufficient data. For this purpose, we've created the Virtual Brain Platform, which receives a 15-million-euro subsidy from the European Union. Its aim is to bring together data on neurodegenerative diseases from 17 European research centers.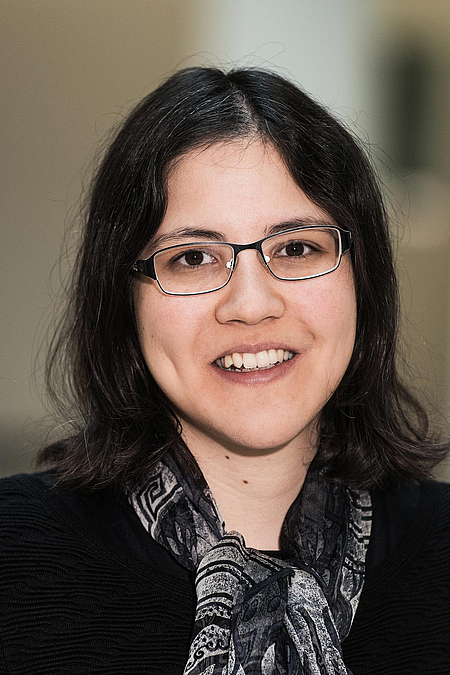 Funding program
BIH Johanna Quandt Professors
Funding period
2017 – 2023
Project title
BIH Johanna Quandt Professorship "Hypertension and Molecular Biology of Endocrine Tumours".
Research area
Nephrology
Institution
Charité – Universitätsmedizin Berlin
Since 2017
BIH Johanna Quandt Professor, Division of Nephrology and Internal Intensive Care Medicine, Charité – Universitätsmedizin Berlin
2014 – 2017
Junior Professor (Tenure Track), Experimental Nephrology and Hypertensiology, Heinrich-Heine-Universität Düsseldorf
2008 – 2011 and 2012 – 2013
Postdoc, Department of Genetics, Yale University School of Medicine, New Haven, Connecticut, USA (2011: Assistant physician, Internal Medicine IV, University Medical Center – University of Freiburg, Germany)
This data not only includes genetic data and imaging, but also lifestyle data. Many different research groups work in this way using the same software, so that the results can be compared. This naturally raises legal and ethical questions. So it's important to inform society and build trust. This is why I see it as being part of my research to also go out there and show what we do in a comprehensible and vivid way. For that purpose, we've developed a smartphone app with which you can display images of your own brain activity using neuro-headsets. Using virtual reality glasses, you can – as it were – get inside your own brain. Even children find it exciting. At scientific conferences, our stand is always full of children who've come with their parents. So, personalized medicine is only possible if you work together with society. I think that in ten years we'll be able to create a digital avatar of a patient. Il-Kang Na already talked about longitudinal observation of a patient. To achieve that, it would in fact be necessary to collect information about a person's entire life.
Scholl: In my research group, we work mainly on benign tumors – so we hardly work on cancer. But in this area too, there are some extremely interesting starting points – for example, with aldosterone-producing adenomas, which are benign tumors that form the blood pressure hormone aldosterone. In the USA, some colleagues and I were already able to show that about 40 per cent of these adenomas carry mutations in one specific gene. At the moment, we're trying to develop substances to specifically inhibit the channels that are changed as a result.
Does this bridge-building process between basic research and the clinic also take place in everyday practice?
Scholl: Exome sequencing – that is, the sequencing of all protein segments of the human genome – has been possible for about ten years now. Nowadays, it's already well established in everyday clinical practice. In the case of newborns with an unidentified, possibly genetic disease, it is perhaps already even one of the first steps towards diagnosis. Not too long ago, in order to analyze the data, I had to put a colleague in the lab and have the scripts written out by hand. Today, we have a Core Unit for Bioinformatics at the Berlin Institute of Health. I think that in ten years such procedures will be fully established in daily clinical practice. Digital medicine is becoming ever more important, particularly in areas like pediatrics or oncology.
Na: The data produced are becoming markedly more complex, so that analyzing them is ever more challenging. There's no time for that in daily clinical practice, so we need experts like the Core Facilities to take over certain tasks.
According to the invitation to apply for the post, innovation, interdisciplinarity and translatability of the research were among the few specifications for your professorship. Otherwise it was left up to you to set the research focus for your professorship. What was that like for you?
Ritter: With classic job advertisements, I always found it problematic to be positioned between disciplines. In the traditional academic system, this makes it difficult to be appointed to a traditional discipline. As a result, many colleagues from my field have gone abroad. That's why I think that was an important aspect of the invitation to apply, otherwise we three for example would never have been appointed by the Charité. Here, it's precisely the interdisciplinary projects which reflect modern developments in the life sciences.
Scholl: My professorship would definitely not have existed otherwise. I haven't done a specialist medical training and I've always worked in different fields. Some colleagues even advised me to decide on a specialist field to have any chance at all of being appointed. However, I always rejected that idea because I regarded my niche as lying precisely in the interaction between different fields. A classic nephrology professorship would be out of the question for me.
Na: It's a bit different in my case. I would also have had the opportunity to apply for clinical professorships in hematology and oncology. However, I think it's good to have set your own research focus. That made it possible for you to decide what you wanted to stand for. Now, of course, we also have to embody that concept.
As time goes on, are you noticing any new aspects in your field of research that you didn't expect?
Scholl: In my case, it's perhaps especially the fact that I was a newcomer to Berlin. I've got to know many colleagues and facilities that make it possible for me to pursue new paths. For example, through Stefan Mundlos I started working at the Berlin-Brandenburg Center for Regenerative Therapies. If anyone had said to me two years ago that I'd be working at a center for regenerative therapies, I'd have been incredulous. Yet now, settling here has enabled me to start a project in the field of stem cell research. If anyone had told me two years ago that I'd be doing something involving stem cells, I'd have found that hard to believe too.
Ritter: It's often said that Berliners find it hard to leave the city. But it's actually true that I'm now noticing how much you benefit from the cooperative relationships that you've built up over the years. Quite a bit is currently changing in the city. Apart from that, a professorship also makes you more visible, which again opens up new possibilities.
Regarding visibility – you yourself are also active on Twitter. What role do such media channels play for you?
Ritter: Public visibility does play a big role. I've seen in the case of colleagues the kind of opportunities for networking and exchanging information that platforms like Twitter can open up. It does create enormous advantages professionally. In the past, my colleagues from the USA always sent me information from Twitter by e-mail, because I didn't have an account there.
Scholl: I'm already one of the generation that doesn't use Facebook anymore because even my mother's on there! (laughs) However, one shouldn't underestimate personal interactions. My best collaborations came about through meeting someone at a conference and sitting down to chat with them. It's human nature that we trust someone more once we've already seen them and shared a meal together. The same applies to medicine. As important as digital medicine is, my patients are happiest when I take half an hour's time to talk to them. However, in a practice that's working at full capacity you can't afford the time to do that.
Ritter: One of the few specifications for this professorship was, after all, that transferability to clinical practice should be paramount. This has definitely influenced my research and taken it further in a translational direction.
Na: The Johanna Quandt Professorship has made it possible for me to combine research and clinical practice. The Clinician Scientist Program is a good initiative, but there also have to be opportunities for pursuing that path further. The Johanna Quandt Professorships are a logical further development in that direction.
Is the USA more attractive for young researchers when it's a matter of continuing to research at a certain level after obtaining their doctoral thesis?
Scholl: It's certainly important to leave your home environment once in a while. You can relate differently to colleagues from abroad once you've experienced that perspective yourself. You can learn a great deal in the USA. The labs where guest scientists go are often excellent. I don't think that's an essential prerequisite for a scientific career, but personally I wouldn't have wanted to miss the experience.
Ritter: I was there during my practical year and it was possible to do far more over there than here. If someone's really good in the USA, now and again they'll open a new institute there. But once you've got a bit further in your career, I think it's important that you don't have to go to the USA but have career paths open to you here as well.
Scholl: I've had positive experiences in Germany too. At that time, my junior professorship in Düsseldorf was newly established because I was being supported financially by the Federal State of North Rhine-Westphalia and expressed interest in building up a research group there. The Johanna Quandt Professorship is also tailor-made for us personally. Conversely, in the USA in response to my application, I've also had the experience of hearing: "A nice application, but it's not in keeping with our general orientation."
Another feature of the professorship was the tenure track. How important was that for you?
Scholl: For me, it was an essential condition; in Düsseldorf, I was promised the W2 Professorship on a lifetime tenure. Before that, I had twelve employment contracts in ten years. Whether or not the research group continues to exist in the long term is also important to my staff. In addition, the financial provision for the professorship makes it possible to procure basic equipment in terms of devices; and these make it possible to carry out initial high-risk experiments without which you couldn't apply for further funding from the classic funding agencies.
Ritter: The removal of the time limit was valuable and important. At some point, you simply must have a bit of security. I think it should be available more often and in fact that is now the trend in Germany. You must also be able to build on the trust that you've established through many years' good work without always having to prove yourself again and again due to the setting of time limits. The same applies to my staff.
Professor Scholl, in your case the professorship has made it possible for Berlin to gain a new scientist. Can you give us an idea of what the decisive factor was for you?
Scholl: It was, in fact, the combination of opportunities that I was offered here. The Collaborative Research Center for Renoprotection was just being set up and I was already integrated into that before I'd even accepted the professorship. That certainly impressed me very much. I was also won over by the Johanna Quandt Professorship just as a concept. In addition, there's the excellent funding. In terms of financial provision, the Johanna Quandt Professorships are highly competitive at the international level. I was in parallel negotiations with Zurich, but ultimately Berlin carried the day thanks to having such a well-designed and well-provided professorship. Today, I'm very glad it did.
We too are very glad to have been able to gain three such different, fascinating personalities as yourselves for the professorships named after the founding benefactor and entrepreneur Johanna Quandt. We wish you great success in your future careers and your research and look forward excitedly to the results.
December 2018 / MM